Some of the links in this post are affiliate links. This means if you click on the link and purchase the item, I will receive an affiliate commission at no extra cost to you. All opinions remain my own. Pin Share
Life that is.
I am loving it, and we are thriving.
We are almost 1 month into Kindergarten and we are adjusting to our days quite well. Three days a week we have school from 9am to 11am followed with math in the afternoon via A Time4Learning.com (which I highly recommend even if you don't home school but would like math help). Two days a week we have morning activities that make school impossible, so we do a few activities after nap but before soccer practice. J's younger sister goes to a Preschool Coop near by so she's there 3 days a week giving J and I much needed one on one time.
I have added some responsibilities to my mom duties as well. I have taken a part time job with my father outside of the home in the afternoons when my husband is home. It has been such a welcome change for me.
For the past 5 years I have worked for myself and it's always been from home. I love leaving the house and going to a new environment with a new set of responsibilities. There are no clothes to fold, dirty dishes staring at me,and the financial side of a job will be helpful.
I have also taken the job as "President" of L's preschool coop. J and I had such a good experience there last year that I wanted to be a part of the process. I have been told my whole life "if your not part of the solution you are part of the problem," so hopefully I can help make this year better.
I know it looks like a lot, but it does not feel that way.
I am energized after school with J because I have spent the last 3 hours watching and participating in my son's education.
I am at peace when I leave the kids with dad to nap while I go to work, and I come home with anticipation of seeing my family.
I feel humbled and proud to be part of something bigger then me effecting more lives then just mine as President. This role takes me out of my shell and gives me a reason to be vocal.
Today life is good.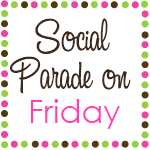 Thank you for stopping by!
Please follow and like us: