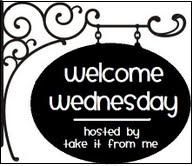 This is a review of a Wildtree tasting party. I have not been asked to provide a review for any reason.
I love a home-based business more then most people. I have been a consultant for The Pampered Chef for over 5 years so I like to think I know a few things about direct sales. However, I will be honest that going to a home party for anything I was not being payed to do was a little hard, but my friend insisted I would love these products.
I walked in without knowing what this company was, but with the promise of good food I was there. Tasting is what they call a Wildtree presentation, and tasting is not big enough of a description, but dinner is to big.
It was a tasting of oils that you dipped bread into. Not just one or two oils but 10. Grapeseed oils infused with lemon, balsamic, butter, and so much more. Then there was dips for meats using meat balls and shrimp sauteed in their scampi blend. There was bow tie pasta coated in a cheese sauce that would rival any child's taste for the "Blue box" and yes there is dessert. Chocolate whipped moose and lemon whipped cheesecake-like goodness. Cakes, pumpkin bread, and yummy appetizers that will make any informal gathering feel formal.
I could go on and on, but aside for the wonderful taste these products are dye free, preservative free, and without extra fillers, so the flavor is intense and you need less which makes your seasonings last longer.
Are you interested in more? I urge you to find a representative in your area and host your own tasting party. The food is worth the effort, and knowing your getting the best to feed your family is priceless.